Welcome to Heritage School
Honor the Past…Embrace the Present…Reach for the Future!
At Heritage School, we are a learning community supporting our students' academic and social/emotional growth and well-being. Our focus is on the upper elementary child in grades 3-6. We provide opportunities for our students to grow socially and emotionally so that they may do their best academically.
In addition, we work to promote greater independence each increasing year so that our students are prepared for the junior high experience. We provide a comprehensive core curriculum in Language Arts, Math, Science and Social Studies, enhanced and balanced with instruction in Music, Art, Physical Education/Health, and STEM (Science, Technology, Engineering and Math). We are also a 1:1 Chromebook district. Through all of these learning opportunities, we ensure that our students are well-prepared for a lifetime of success.
What's Happening At Heritage - November 28, 2022
Throughout the month of November our students have been learning about Gratitude through our community meetings, announcements and our classroom discussions. Students have been able to practice acts of gratitude by writing notes for our Gratitude Box to show their appreciation for people and things that bring them joy. It has been wonderful to see our students practice gratitude throughout the month and learn how the act of showing appreciation can be powerful to others and to themselves.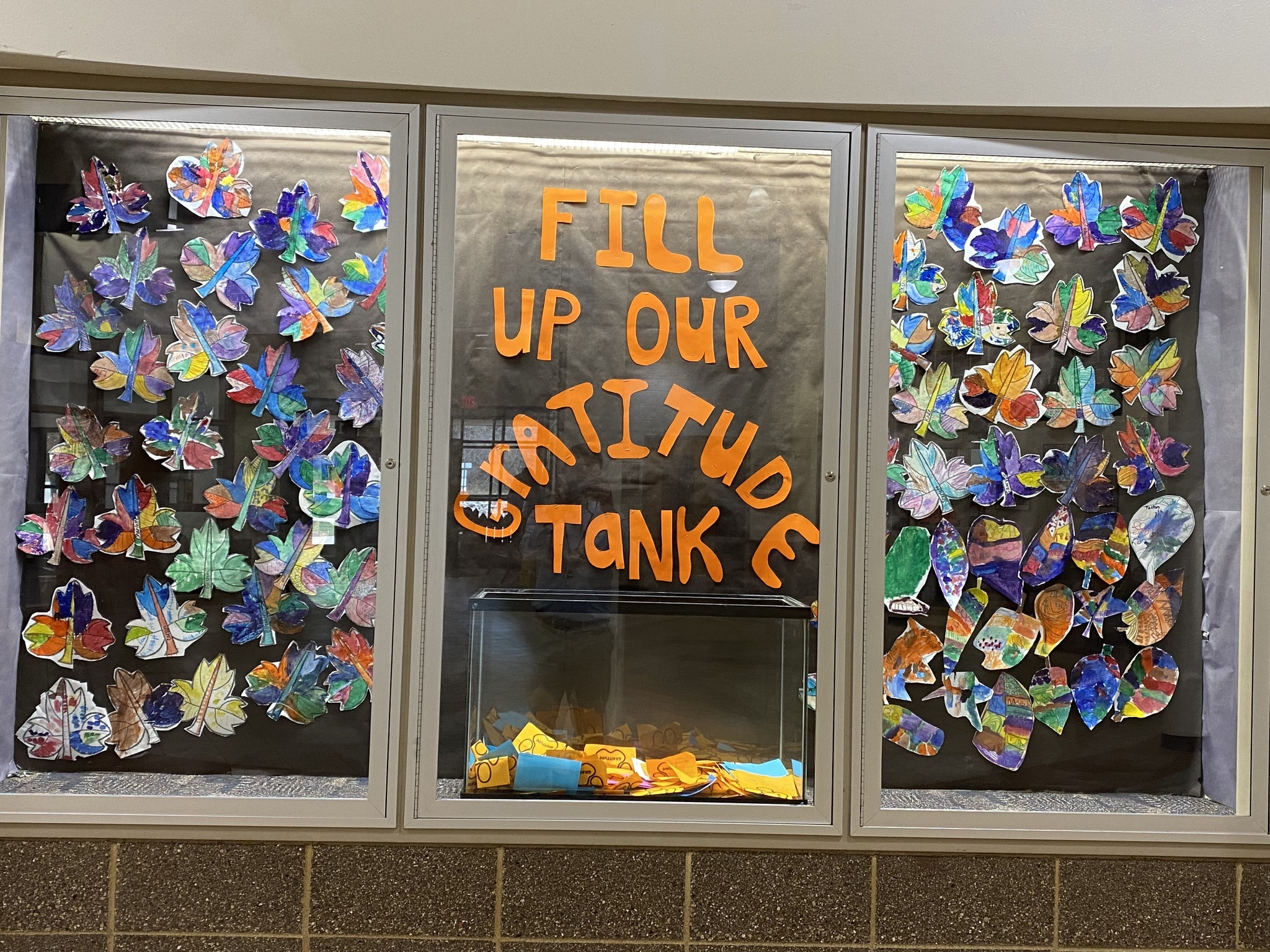 School Information
Updates and Announcements
Upcoming Events

School Board Meeting

Location:

JR/SR High School