Substitute Teaching
Stockbridge Community Schools are part of a substitute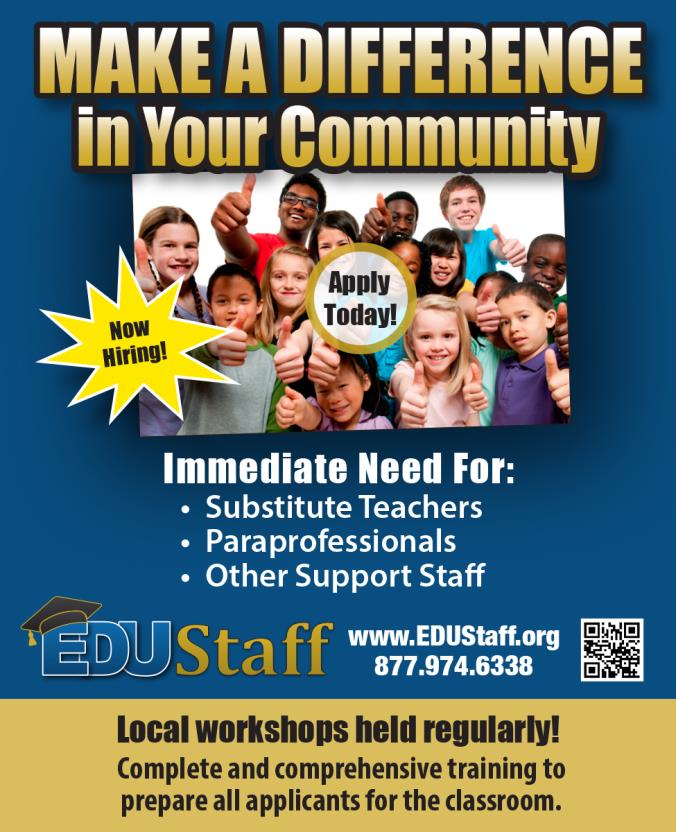 system consortium called the Central Michigan Substitute System (CMSS) using EDUStaff, LLC to register and pay substitute teachers/paraprofessionals. If you are interested in substitute teaching, here are some simple directions to apply:
Visit EDUStaff
Complete the online application (process will take about 30 minutes to two hours depending on employee type)
Call EDUStaff with any questions or concerns at 877-974-6338.


Current Job Postings and Online Applications
Stockbridge Community Schools is a part of the Ingham County Schools Consortium Online application System.